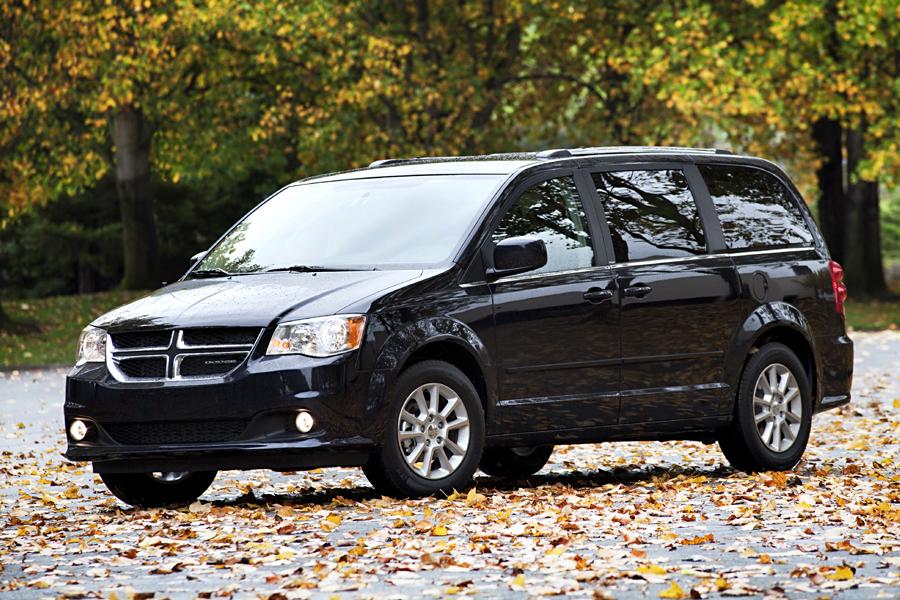 Update: After spending a few moments with the 2011 Dodge Grand Caravan, it's clear that Dodge is making good on its promise to improve interior quality, car detailers one of the biggest sticking points about the Grand Caravan.
In many ways, this is the interior the Grand Caravan should have had in the first place. Like its corporate cousin the 2011 Chrysler Town & Country, the Grand Caravan gets an all-new dash, new door trim, new gauges, new seat fabrics, new…well, you get the picture. If you were turned off by the interior before, there's no doubt this is a big improvement. While not as stylish as the new Toyota Sienna, Honda Odyssey or especially the upcoming Nissan Quest, the higher-quality materials are a huge improvement, and the straightforward style may appeal to more conservative buyers put off by the zowee styling of its competition.
While Dodge could have just left the rest of the van alone, the company says that it reengineered pretty much everything else, too. Gone is the trifecta of V-6 engines available in previous vans, all replaced by the more powerful and fuel efficient 3.6-liter V-6. With 283 horsepower it's the most powerful van in the segment — kind of an odd boast when it comes to minivans — but Dodge says that fuel economy won't be affected. The suspension and steering have also been redesigned for to make the Grand Caravan more pleasurable to drive; Dodge says it's sporty, but that's a tall claim to make for a van.
Inside, the Swivel 'n Go seats are banished forever, replaced by standard and much more useful Stow 'n Go seats that fold into the floor. The seats themselves have been redesigned to be larger and more comfortable, but it'll take more than just a couple of minutes at an auto show to determine if that's true or not. They've also been redesigned for "one handed" operation, although you still need to use your other hand to hold the lid of the bin up when stowing the seat. Still, it's a cool way of managing cargo space, and it's unique to the Dodge and Chrysler vans.
For years the Dodge Grand Caravan and Chrysler Town & Country have been indistinguishable except for their badges, but that's starting to change. While Chrysler is moving its version upscale with more standard equipment and a higher price, the Grand Caravan leaves some things on the table, most notably, the Chrysler's standard safety equipment. Blind spot detection, rear cross-traffic detection and a backup camera are all available, but you'll have to pay more for them with the Safety Sphere package. The base Express model starts at $25,830 including a $835 destination charge, while the top-line R/T will cost $31,430. It will be hitting showrooms in mid-December.